WAREHOUSE MANAGEMENT SYSTEM--ProFlo 2013
ProFlow is a innovated multilateral collaboration platform, it incorporates different parties in one hosted base, helps wholesalers and retail stores to manage warehouse, inventories, orders and customers as well as on site work schedules in a more integrated and automated way. The newer version ProFlow 2013 added more features to warehouse module, makes the warehouse work much more easier.
Ideal for:
Maintaining a balanced inventory so the company never overstocks or understocks
Tracking inventory as it is transported between different locations
Receiving goods at warehouse
Packing and shipping goods from warehouse
Benefits
Increased Inventory accuracy.
Increased Inventory Turns.
Better Revenue Realization.
Better Customer Satisfaction.
Optimum Utilization of Resources.
Automated Management.
Consistency in Record keeping.
Interface
Log into any type of account from the main page ?sales, warehouse, accounting, or administrative. You can login and work with one account without affecting other accounts.




Sales Accounts

Basic account type. Easy to use, reducing the time and resources spent on training sales agents.

Functions include:
Create sales order (SO)
Cancellation
Exchange
Customer List
Return (Shipped)
Exchange Add (Shipped)
and more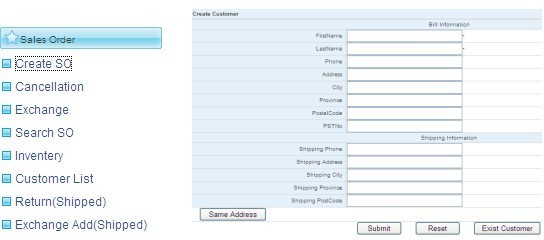 Warehouse Accounts
Easy to use for stocking, packing, shipping, handling return or exchange process, as well as managing on-site work schduales.
The warhouse module has 3 working sections, the menu, the message board and the main section. Also, the warhouse module has a alerm system for low inventory items.
Through the message board, warhouse users can communicate with sales, stores or accountant in real time.
The joblist board lists all tody¡¯s tasks that need to be processed. The tasks are generated by the system automatically based on the requests from stores.


Accounting Accounts

Easy to be used by the company¡¯s accountant for purchasing, viewing financial details for other locations, and preparing financial reports.
The accountant can monitor and control the order flow, without the accountant¡¯s approval the orders will not be processed


The system automatically generates 3D financial reports. Using these, you can create other types of reports as well as long-term financial plans for the company.
Basic report types:
Total Sales Report
Profit Statement
Sales Amount by Category
Sales Quantity by Category
Administrative Accounts
Admin accounts combine all functions of the other account types. Administrators can monitor every step of the sales flow to prevent errors, guide business development, and increase profits.

Product Management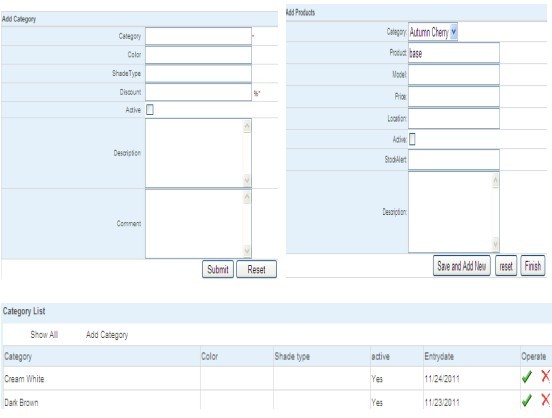 Easy to manage all products, add category and check category list.
Purchase Order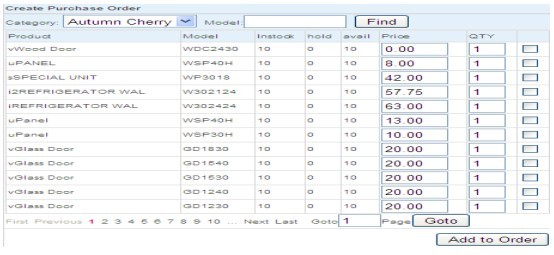 Easy to create purchase order and check purchase order list.
keywords:Warehouse Management