Company email account seting:
1. Set up email account at control panel.
for example: www.yourwebsite.com/cpanel
Logon with username and password (from hosting company)
set up email accounts, remember, need to write down each email account's password.
2. Set up email account at your local computer.
1) Outlook Express
EMAIL SETTING - OUTLOOK EXPRESS
The following series of screen shots show you how to setup an email account in Outlook Express. This account is for james@example.com.
Step 1, choose 'Tools' and 'Accounts...'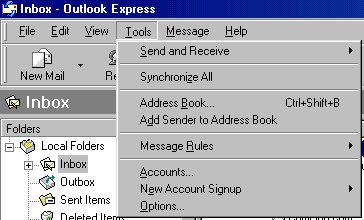 Step 2, choose 'Add' and 'Mail...'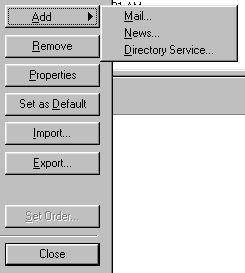 Step 3, type in your name (e.g. Jack Jones)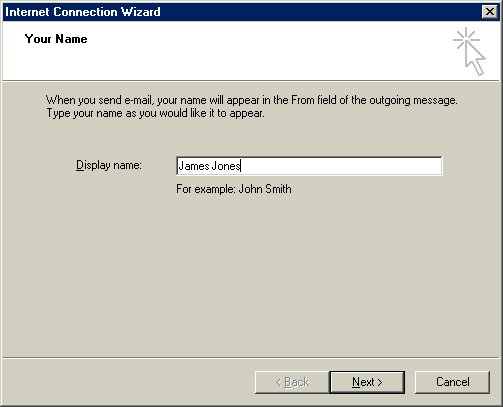 Step 4, type in the email address you're setting up.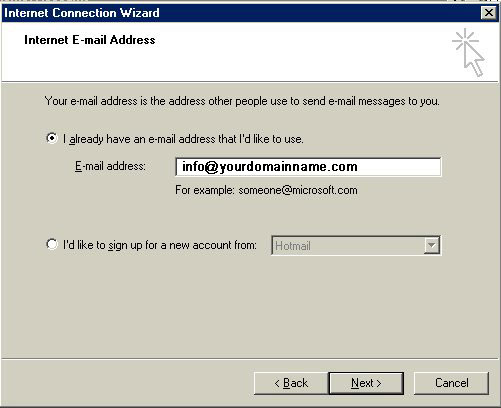 Step 5, type in the email server (mail.yourdomain.com) and your ISPs SMTP (outgoing) mail server.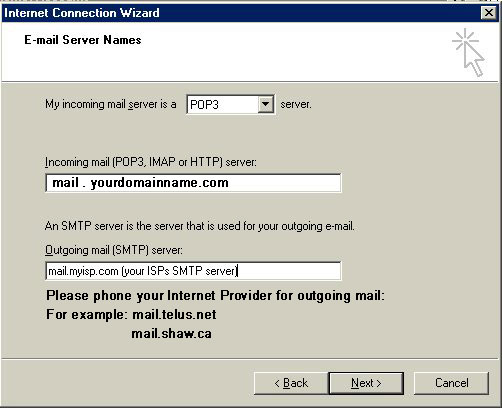 Step 6, type in the account name.
Note: you must type the username (e.g. james) followed by @ (HTML hosting) or a percentage mark % (ASP hosting) followed by the domain name (e.g. example.com). The password is just the password. Hit 'Next'.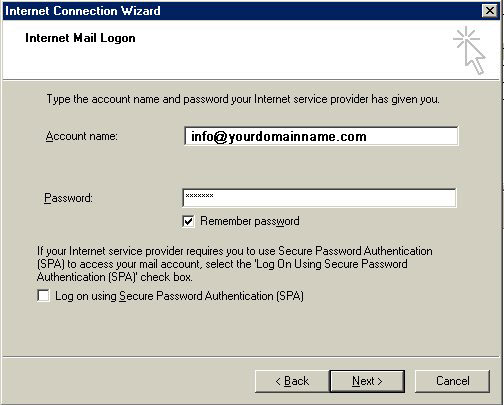 Step 7, Click on Finish. You've done it. Your account is set up.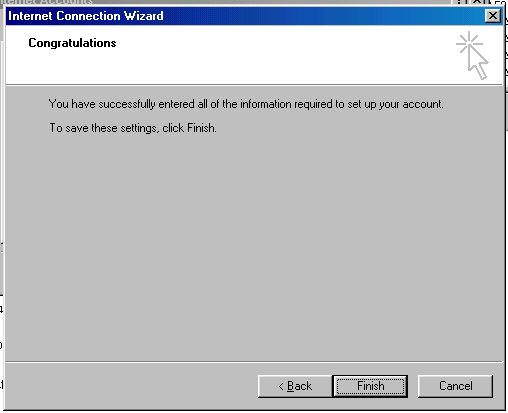 We specialize in building the most attractive and user-friendly websites at competitive rates.
We offer over 1000 ctting-edge website design templates. Satisfaction guaranteed!
We provide a wide selection of technological solutions that are customized for your business.
An experienced team of professional designers and programmers working for you.